EZ Machinery is proudly Australian owned and manufactured. All our machinery is designed and manufactured in our high-tech Brisbane facility. Designed for harsh Australian conditions, we build them tough and durable! The beauty of buying from us is,  we can custom-build any machine to meet your requirements. We pride ourselves on finding a solution that works for you. Our team of engineers are always looking at improving our machines and designing the best new products.
Our passion is to assist with the manufacture and supply of quality-built machinery designed specifically for the job at hand. Be it one of our fantastic compost turners; a fire fighting water cart for use both with the compost turner or for general farming duties; or a hydraulic mulcher for vegetation management.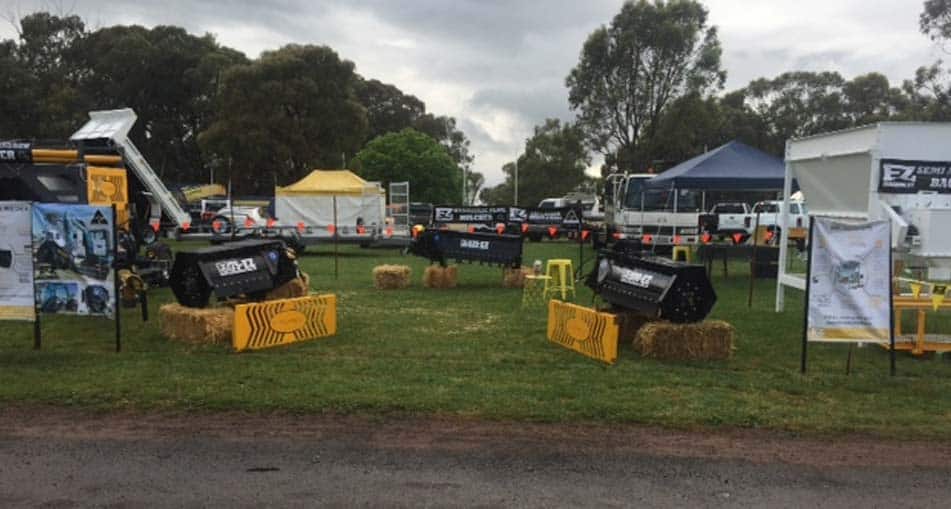 Come see us
Throughout the year, we attend many agricultural and industry shows as we know it is important for people to see our machinery prior to investing.  We stand by the fact that our machines are designed well and we are certain you will be impressed!
We will update this section throughout the year with any upcoming trade shows we will be attending. In the meantime, if you would like to view one of our machines we always have some in stock and in production.  Call our friendly team on 1300 736 982 to discuss and arrange a viewing time.