Many jobs on the farm or property require robust, reliable equipment and machinery to ensure the smooth completion of a task. When earthmoving equipment is concerned, you need to have an arsenal of high-quality, strong equipment that works to make the job at hand a simple one. At EZ Machinery, we stock a range of agricultural and industrial machines which are geared to make landscaping or smoothing land easy before you bring in the earthmoving equipment.
At EZ Machinery, we specialise in heavy-duty, hard-wearing machinery that helps you to prepare your land. Our earth moving equipment makes earthmoving easy.
Prefer to talk to one of our team members over the phone? Whether you need agriculture or earth moving equipment such as bagging machines, flail mulchers or soil aerators, we are standing by ready to take your call.
At EZ Machinery, we are proud providers of agriculture equipment and agricultural machinery that is designed to make your work easier. We supply a range of quality machines which are all manufactured in Brisbane. We are always on the lookout for ways to improve our products, and are constantly developing new products in line with industry developments.
If there is a machine that you want that's not on the market yet, we can either supply you a modified machine or work with you to build a custom machine that suits your needs perfectly.
Australia is a country of extremes. While it might be snowing and freezing in one part of the land, another part is experiencing a heatwave. Or it might be flooding. We are hardened people, Aussies, and we know how to manage adversity. One of the biggest threats comes in the form of flood, and few things are as catastrophic.
At EZ Machinery we know the challenge of trying to ward off the next natural disaster, and we have some machinery which can do double duty in the event of a flood. Our bagging machines are tough and built to last and can bag sand as quickly as required so that you can fortify your assets.  Whether it be local Council, State or Federal Government, Civil Construction, State Emergency Service or any form of Disaster Relief. Our Sandbag Machines are highly efficient and can be relied upon in tough times.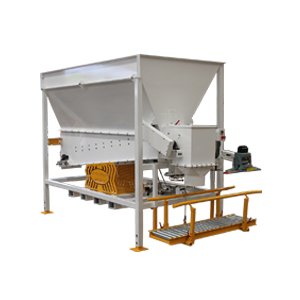 The Bag-It 15 covers a vast majority of applications from sand through to quarry rock and all things in between, and has the ability to achieve bagging rates of up to 240 bags per hour.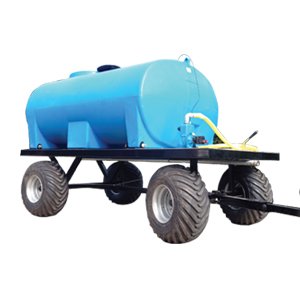 Our durable water cart tank is big enough to carry 5,000 litres of water with a top fill lid for ease of access. Whether you need access to more water for industrial use, for agricultural water trailer use or even in an emergency, a water cart will help when you need it most.
When you are undertaking a landscaping, construction or farming task, you need to ensure that the land preparation you do is sufficient to make the rest of your job easy. The levelling and shaping of the earth are vital when it comes to making sure that the construction is simple and straightforward. When you have trees to clear, stumps to remove and soil to get rid of, you need the right tools to make these jobs easy.
We stock quality made earthmoving equipment in the following forms: our flail mulcher to turn lumber into manageable sizes, our stump grinder to make smoothing your land easy, and our bagging machine to make sure that the soil is taken away neatly.
For top-quality earth moving machinery for sale, you can trust EZ Machinery.