Agriculture Machinery & Equipment
At EZ Machinery, we are proud providers of agriculture equipment and agricultural machinery that is designed to make your work easier. We supply a range of quality machines which are all manufactured in Brisbane. We are always on the lookout for ways to improve our products, and are constantly developing new products in line with industry developments.
If there is a machine that you want that's not on the market yet, we can either supply you a modified machine or work with you to build a custom machine that suits your needs perfectly.
We are dedicated to improving the performance and work within the agricultural industry, and we are proud to service this industry with our durable and quality Australian-made agriculture equipment and machines.
Products in Our Agricultural Machinery Range
We stock a range of quality agricultural machinery and equipment. Take a look at our range below, and click through for more information on each product. For agricultural equipment and products that you can trust, work with us at EZ Machinery.
EZ Aerator
The EZ Aerator from EZ Machinery is designed to attach to your tractor and works to aid and relieve:
Compaction
Aeration
Cultivation
Renovation
Quality agricultural machinery is vital for exceptional growth and soil conditions year after year. Aeration is vital for good soil health, and when you aerate your soil you are giving your plants the best possible chance of success. The EZ Aerator comes with a host of benefits including:
Heavy duty construction
Heavy duty shafts
Capped bearings
Cast tines
CNC cut for accuracy
Modular construction
Build your own width
Two standard base modules
1m and 1.5m expansion packs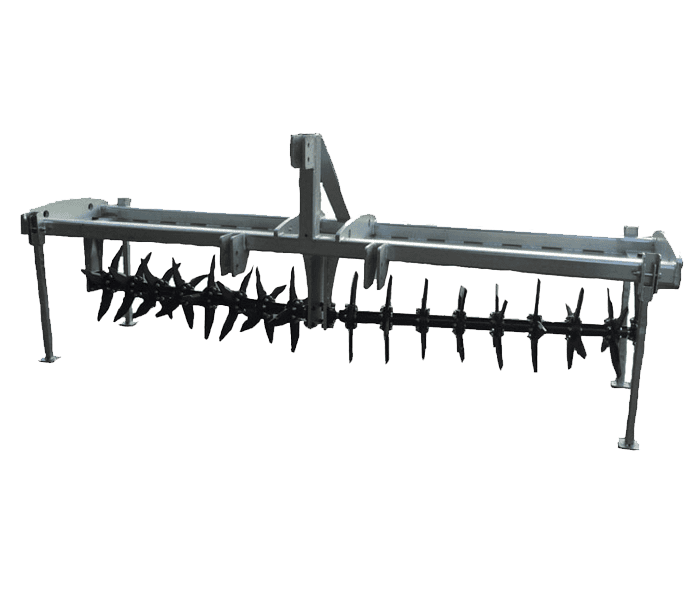 Bag-It-Systems
Our range of semi-automated bagging agricultural machines are built to last. The Bag-It 15 and Bag-it 30 are designed to offer a complete solution to bagging and sealing. These products can fill bags from 10 to 100 litres with little effort. You can use the Bag-it systems from EZ Machinery for a range of agricultural and landscaping products including manure, cattle feed, sand, gravel, soil, bark and more. Bags are easy to seal using the clamping heat sealer and can be stacked easily on a pallet for re-sale, storage or other uses.
Heat sealer controlled by foot pedal
Fully height adjustable transverse roller ramp mounted under the chute
Can come with anti-bridging device fitted above the feed belt which frees up moist or lumpy material
Accuracy of fill can be adjusted to 1:100th of a second
Emergency stop button
Adjustable legs for working on uneven ground
Compost Turner
We take pride in our EZ Series windrow compost turners and are glad to say they're Australian-made. These compost turners have evolved to be the best value compost turner on the market today, thanks to our ongoing manufacturing, research and development. The design of our compost turner is such that it's a cost-effective yet energy efficient solution for recycling, waste management and bio-remediation.
Council waste management facilities across Brisbane and Queensland use our compost turners to reduce and recycle waste, allowing them to sell the final composted product. You can use our compost turners to mix your organic waste quickly and easily and to ensure a great end compost.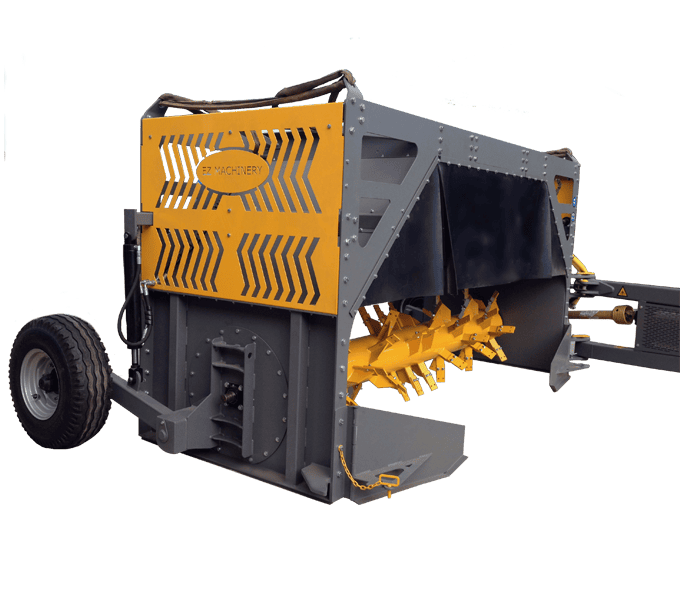 EZ-Mixer
Wanting to mix, aerate and blend product quickly and easily? Our EZ-Mixer is a solid piece of agriculture equipment and is a great way to get perfect mixes for your fertiliser, compost, mulch, soil or chemicals. The standard mixing unit integrates into the EZ Bag-It 30 and allows you to enjoy a flexible mixing, blending and bagging solution. You can also use the EZ-Mixer as a stand-alone product or in addition to your existing process.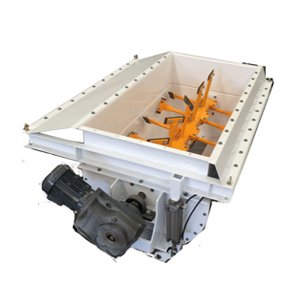 EZ Loader
A simple way to transport sealed/stitched bags to the loading area, the EZ Loader works to ensure an ergonomic solution for your needs.
You can easily and quickly transfer bags from waist height and can thus eliminate the need to lift bags. This is vital for a safe and quick workplace or industrial application.
The adjustable conveyor belt can be adjusted with the push of a button to ensure that you perfectly align your conveyor to suit your needs. This piece of agricultural machinery is a must-have for the fast-paced agricultural worksite.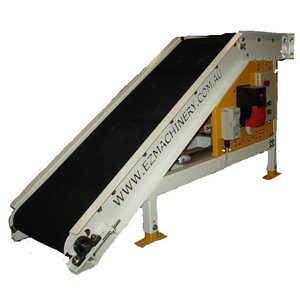 Water Wagon

Enjoy quick and easy watering with the Water Wagon. This 2m x 2.9m x 4m wagon is a 5000L water tank with exceptional agricultural applications. The rear spray/fill connection ensures that access is easy, while pumping options come in a range of petrol, diesel or hydraulic.
There is a checker-plate walk platform, so you won't slip while negotiating the Water Wagon, and with a tight turning circle and a quick release hitch, this is one design that is geared to ensure quick and easy watering.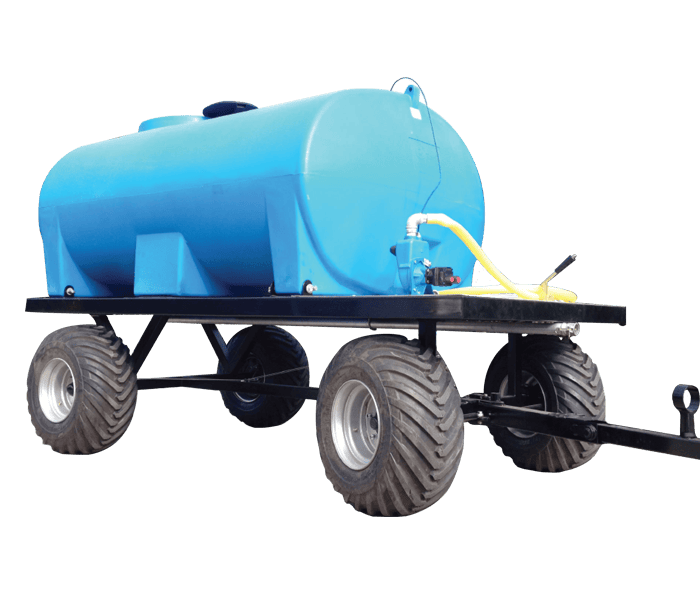 Flail Mulcher
This Hydraulic Flail Mulcher is designed for use by our team of engineers in our south-east Queensland facility. The range of mulchers that we have for sale are available in a range of four sizes to suit everything from excavators from 1.8 tonne upwards (including a custom hitch option).
Our Flail Mulchers are built with long-lasting Italian manufactured reverse blades –even though they are made in Brisbane, we source the best possible blades from Italy!
The flail mulcher works on lantana and other invasive growth plants and can mulch trees up to 250mm. This solid steel build product is designed to be a high performing product time and time again.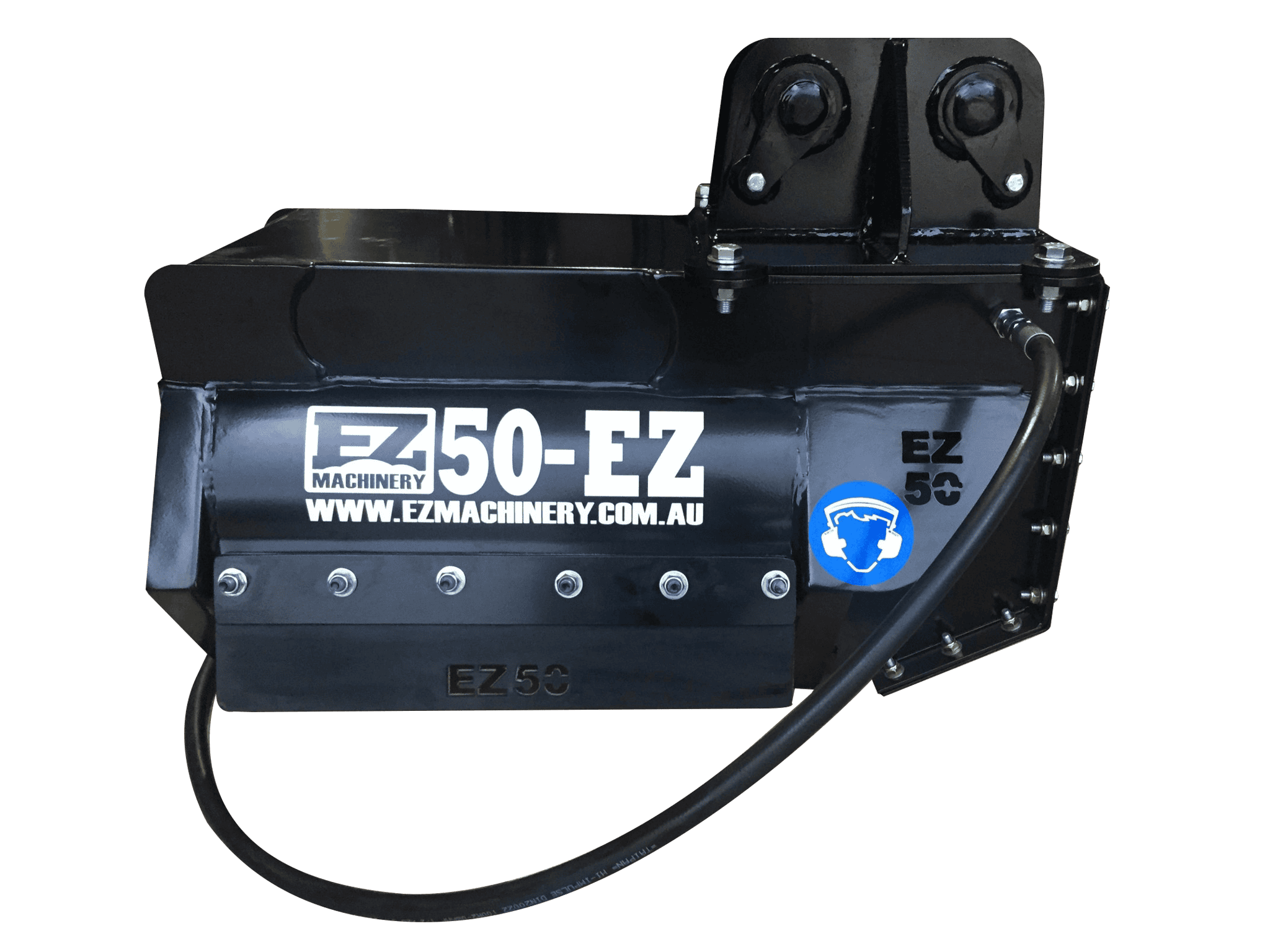 EZ Machinery for the Best Agricultural Equipment
We are Brisbane-made and Australian-trusted. Speak to our team today to find out more about our range of agriculture equipment for your business.